'Inspiring others' seems to be as natural as breathing for Gala James. From travels to encounters, the artist crosses the continents, taking the incredible paths of music…
Everything begins on her native island – La Réunion – where Gaelle who is passionate about piano and singing, signs her first album "Revelation" at the age of 17. After a several-year stint honing her vocal precision at the Royal Conservatory in Brussels, Gaelle earns her stripes on popular scene of the Eurovision songcontest before flying to the city of Angels.
It is in Los Angeles, alongside her mentor Andraé Crouch, Michael Jackson's vocal arranger, that Gaelle is absorbing the elements of 'Black Gospel' and they naturally find their way out in herrecord 'The Journey', described by the press as "an opus of undeniable artistic maturity and international level".
"The sudden departure of my father, triggered in me the desire to get down to the essential…" confides the singer-songwriter on a Belgian national television show, whose third record evocatively entitled "Vivre "(Living), sees the light of day in 2015 as a anthem to life.
In this new impetus, Gala James dares to change, undaunted by the spectacular arena of 23 jazz orchestra contenders challenging her musical universe. New sounds open the horizons of this generous artist and nothing seems to take her breath away.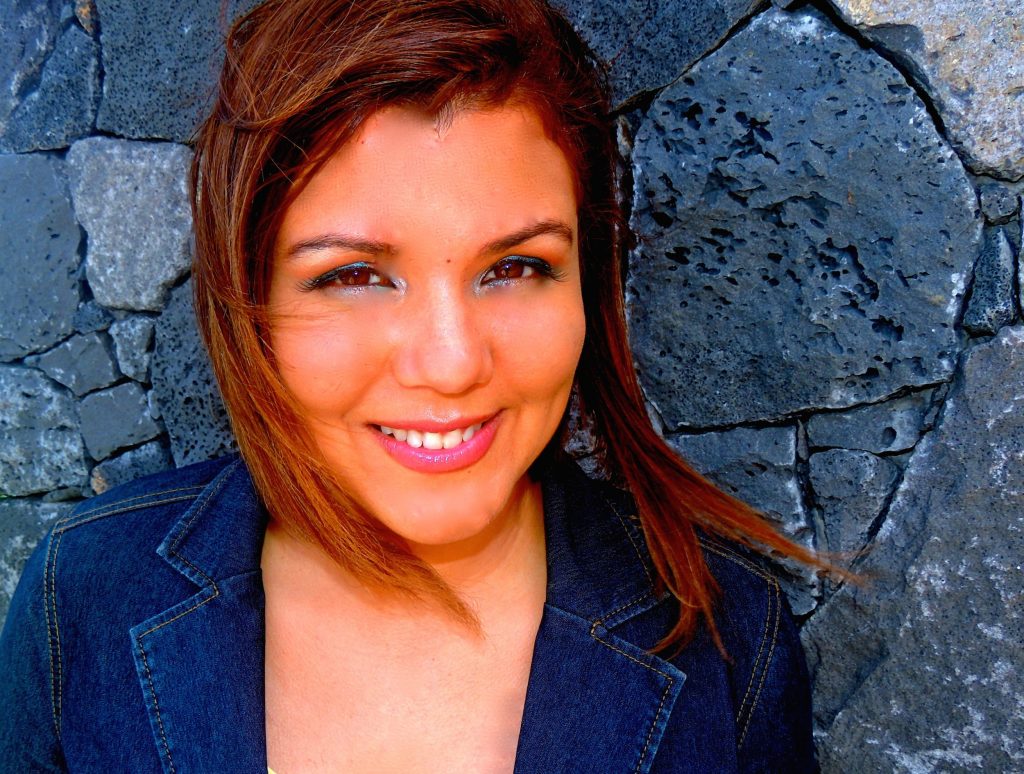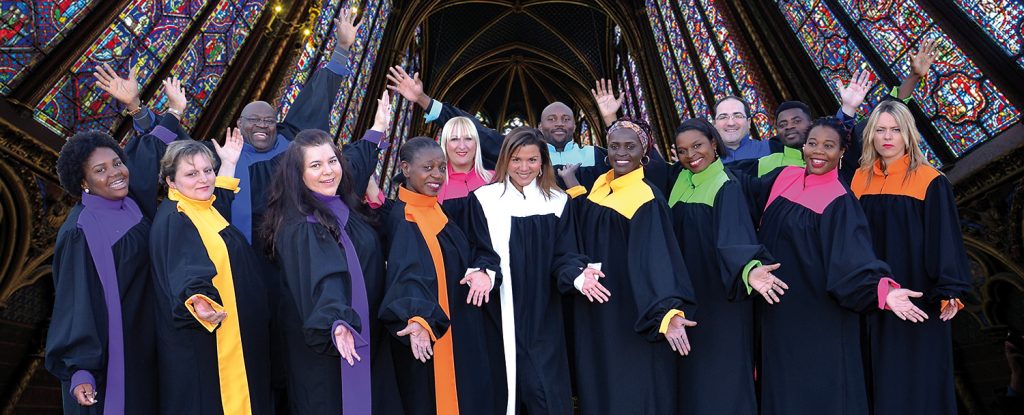 GALA JAMES & Gospel Sound Music Singers
In a transcultural, warm and spontaneous style, the "Gospel Sound Music Singers" share the richness of Gospel music, ranging from the traditional repertoire to its most modern accents, with a spirit of authenticity.
Like a rainbow of sounds mirrored by their beautiful bright and colorful robes, the intercultural group leads the listeners in an irresistible desire to indulge in the intrepid rhythm of this fervent world.
GALA JAMES & Blue Jazz Band
From swing beats and blues rhythms, to the most intimate ballads, the 'Blue Jazz Band'invites you to enjoy the panache of a colorful jazz, in an elegant and friendly atmosphere. Savy blend of saxophone virtuosity, keys harmony, vocal finesse and bass warmth, this formula is a sparkling musical cocktail…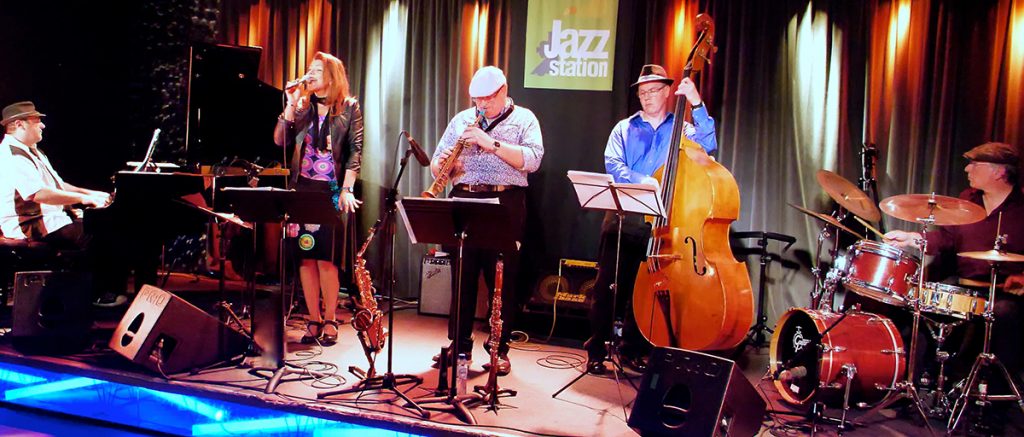 GALA JAMES & F.J.O. Big Band
 Power brass band pays tribute to Stevie Wonder, Earth Wind & Fire, Al Jarreau &  legendary hit makers… A festive tones music with complementary groove, sublimated by magnificent orchestral arrangements: a moment of pure happiness!
Phone :
+32 (0) 495 799 909